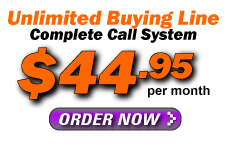 Jeff Adams Real Estate Systems Unlimited Buying Line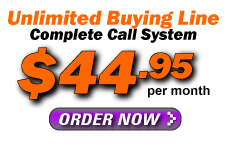 The Jeff Adams Unlimited Buying Line is designed for any investing professional that needs more from their voicemail service without paying premium service or per minute costs to have the maximum amount of real estate technology at their fingertips. The Jeff Adams Unlimited Buying Line is for the investor that is looking to track multiple advertising campaigns utilizing numerous pre-recorded extensions with course material to know where and what marketing efforts and campaigns are working for them. Also included with this service is the VoiceConnect reverse address match service, which will automatically send an e-mail to your inbox with the caller ID, name, and physical address of the caller even if they call and hang up! Your sellers will have the ability to press zero at any time to transfer to any ten digit number nationwide or leave a message by pressing one. Most commonly connecting this service along with the VoiceConnect Live answering service to capture your seller's information twenty-four hours a day will function as a fully automated buying service. The Jeff Adams Buying Hotline contains the following features and capabilities:
Setting:
You need a phone number that will do it all! With our professional recordings of your course required scripts on numerous extensions, what if your message sounded like this?